Here, Let Us Do That For You
Take your business to the next level with a highly-skilled, professionally trained virtual assistant. Plans start at $5.99/hour.
Get ready to rocket your business ahead
Hiring a virtual assistant is one of the best decisions you can make when growing your company.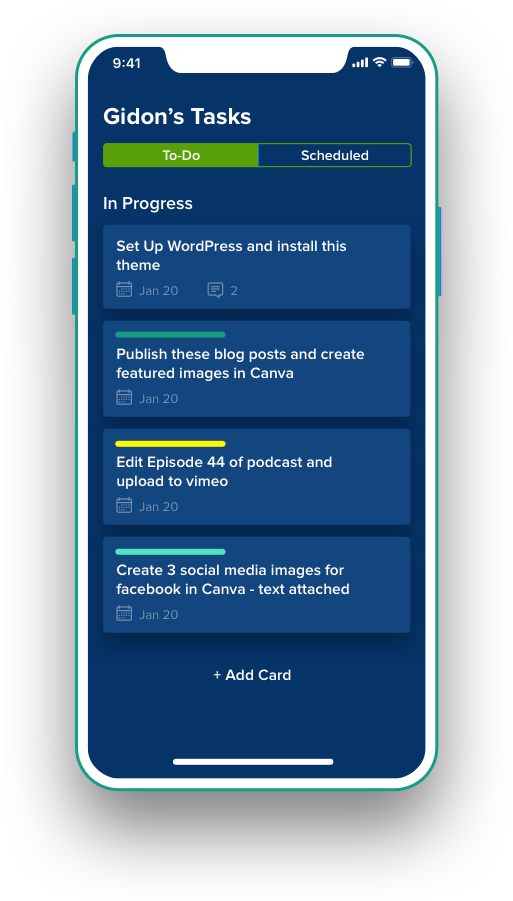 Here's How It Works
1
Choose Your Plan
We've got plans to fit every budget, no matter how many assistants you need and what kind of work you need done. Pick the plan that's right for you to get started.
2
Meet Your Assistant
We know how important it is to find the right fit for your business. Interview as many assistants as you want until you find the one that clicks.
3
Schedule a Kick-Off Meeting
To get things started, you'll have a short conference call with your assistant's project manager and trainer to iron out the details.
4
Breathe a Sigh of Relief
Life is good when you've got someone to take care of the little stuff.
Our VAs Can Help You With
But don't take it from us
What customers say about us

Donald S. Ballard
"My experience have been great. My Filipino Virtual Assistants Today have been a godsend. They work hard and smart. They are highly loyal too. I know, because someone tried to steal them from me. The Virtual Assistants Today staff and I (wohoooo!) were the cited reasons why my Virtual Assistants Today stayed. Oh, my small business I started as a hobby has grown because I have Jen (my Virtual Assistants Today) calling everybody who might be interested."

Mike Davis
"I hired a virtual assistant for a short term project to allow me to concentrate on finishing my thesis. Everything went through smoothly and more importantly I was able to pass my thesis on time and passed. I definitely will be back hopefully when I have set up my own business."

Amber E. Roten
"From the start everything was seamless. From agreeing to hire through them, through the selection process and even when my Virtual Assistants Today started they were there every step of the way. I hoping to hire more as my small practice grows."
Contact Us!
Hiring a virtual assistant is one of the best decisions you 
can make when growing your company.